Progressive distributors
WinSoCon progressive distributors are the optimal solution for the safe and precise distribution of grease as well as for the reliable supervision of the whole system.
Get to know our hardware: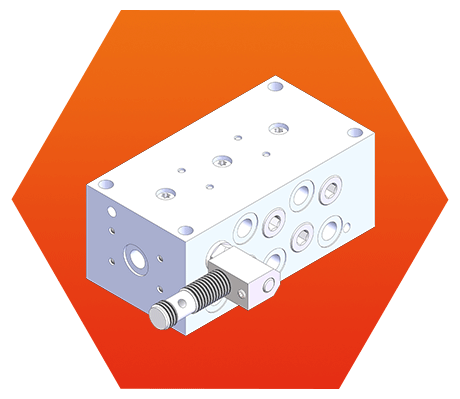 Progressive distributor
Progressive distributor for the intelligent distribution of the lubricant flow with monitoring option.
Output quantity variable or adaptable at any time
Careful handling of the medium
Suitable for greases with a solid content
2-24 outlets
Optionally electrical monitoring
Optionally heatable
Volume flow meter
Easy and effective flow monitoring.
For the use in oil and grease lubrication systems
Viscosity-independent volume flow monitoring
High measuring accuracy
Big monitoring range
Low throughput resistance
Magnetic field sensor with function display (LED)
Random flow direction