Lubrication gearwheels
Relubrication of open gears
"lubrication gearwheels" save the medium and apply it continuously on the gear rims. With the use of lubrication gearwheels for the optimal lubricant supply, wear and corrosion on open gears can be minimized.
Foam – WinSoCon material makes the difference
The WinSoCon foam is comparable to a thickener in grease: Due to its three-dimensional, open celled structure, the foam can save up to 75% of its own weight. Thus the even and permanent supply of a fresh grease film on the gear rim is ensured. Moreover the grease film is continuously renewed. Big pores enable the foam to save high volumes of medium by keeping the materials elasticity.
Individually manufactured lubrication gearwheels
The size of the lubrication gearwheel is customized by the combination of individual segments. The grease is lead into the gearwheel through the axis. Radial drills spread the grease over the width. Channels that are radially drilled into the foam, lead the grease to the lubrication gearwheels surface, on which it is spread to a uniform film.


Get to know our hardware: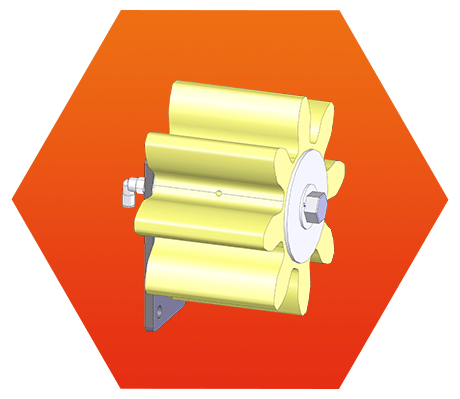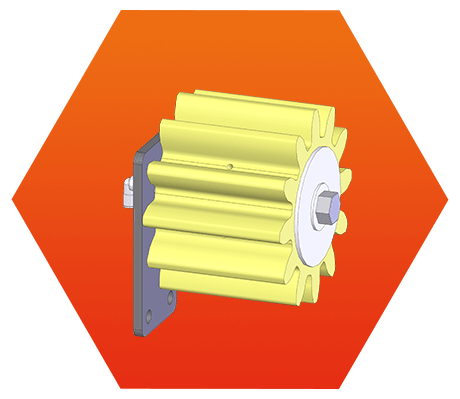 Lubrication gearwheel
Lubricating gears for transferring an even, thin film of lubricant to the drive pinions at pitch and azimuth.
Avoidance of over-lubrication
Open-cell foam for storing and transferring the lubricant
Avoidance of premature wear due to insufficient lubrication
Formation of a full, even and thin lubricating film on the tooth flanks of the drive pinions
Significant reduction in used grease and the associated excessive pollution of the environment
Alternative lubricant transmission systems on request
Modular in terms of transfer and material design
Adaptation to any gear geometry possible
Any heights customized
Can be attached to an existing drilling pattern
Easily rotatable
The number of lubricant carriers can be adjusted
Can be used passively and actively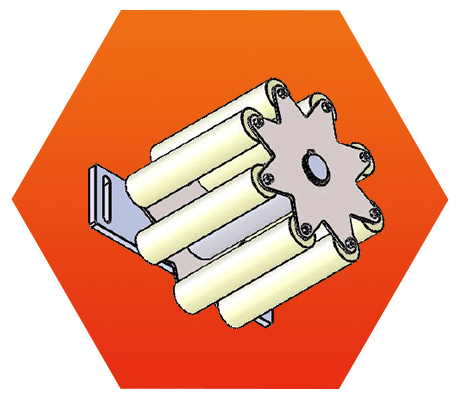 Example
Example